March for Life January 24th 5:45am-11:00pm at St. Francis of Assisi
All youth group members are encouraged to join us in the fight for all lives to be equally protected under law from the moment of conception to the moment of natural death as we pray for an end to abortion. We will be going to Washington DC as we join hundreds of thousands of others fighting for and praying for the same goal as us. This year's theme is Life Empowers: Pro-life is Pro-Woman. Speakers for the event include abortion survivors: Melissa Ohden and Claire Culwell as well as lawmakers and others. So, it's okay to skip a day of school, because what you are fighting for is so much bigger than one day of school. If you would like to go please sign up below by January 20th.
Tolstoy Nursing Home February 9th 12:35-3:15
Come bring happiness to the elderly! We will be serving dessert and providing entertainment for some of the most vulnerable and forgotten members of society. We will do a craft with the residents as well as sing for them. No talent needed, but all talent is welcome! If you would like to serve this beautiful group of people, please sign up below by Friday February 7th.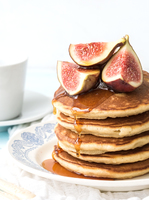 Serve Breakfast After Mass February 16th 8:30am-12:00pm
Come serve your parish family by providing breakfast after the 9, 10:15, and 10:30 am Masses. There will be some awesome Rockland Bakery bread and pastries and even more. We may even decide to go whip out the board games and have a good time. So, if you would like to go serve your parish family please sign up below!
Save the Date
Palm Cross Fundraiser March 29th
Youth Stations of the Cross: Rehearsal April 5th and Stations April 10th
Six Flags Great Adventure May 17th

Steubenville East Conference
July 10th-12th 2020
This summer we will be taking a trip up to the University of Rhode Island to attend the Steubenville East Conference. This is a weekend dedicated to helping teens grow in their faith. There will be more than 2,500 teens in attendance. The theme for the conference is Restored. Speakers for the event include Father Mike Schmitz, Jason Evert, Joel Stepanek, and Katie Prejean McGrady. Hosting the event is Kris Frank and music ministry will be led by Andrew Laubacher. The teens will be staying in the dorms at URI. Of course the event will feature Mass and adoration in addition to all of the amazing talks. Due to a scholarship we received the first five teens to commit to the event will receive free admission. The youth group will be sponsoring part of the cost so that teens that register after will be charged $150. Act quickly to reserve your spot for this awesome faith filled weekend with all your favorite people!
Youth Group Takes Rome 2020
July 19th-29th 2020
Unfortunately we are no longer accepting spots for this pilgrimage but we ask for your continued prayers as we prepare to embark on what is sure to be an exciting and fulfilling trip. Sites visited include Colosseum, Vatican, St. Peter's Basilica, Roman Forum, Assisi and Sancta Scala. Additionally we will be performing service. For those who are going the second deposit is due January 15th.